Mittwoch, 22. Januar 2014
Pastoral Program at the Primary School at Sandai
Since the 21st of January 2014 we are now regularly at the Hill View Academy, that is a private primary school, at Sandai.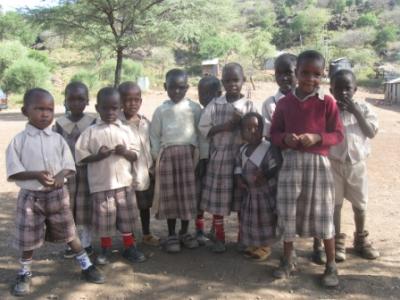 First Robert and me are making a program for the nursery children together.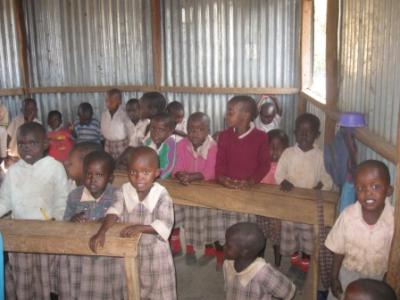 Then we make a program for standard one to three in a English and Kiswahili cooperation.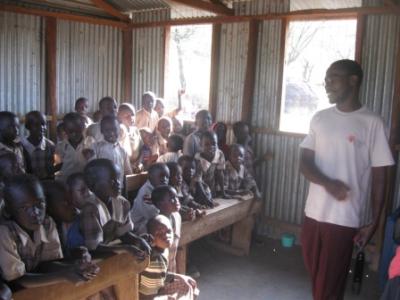 And finally Robert is teaching standard four and five,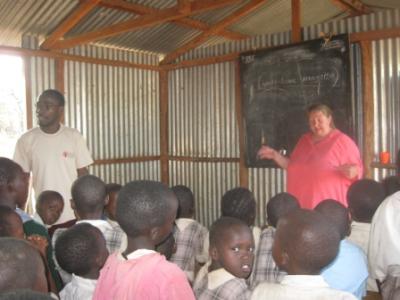 while I´m caring for standard six to eight.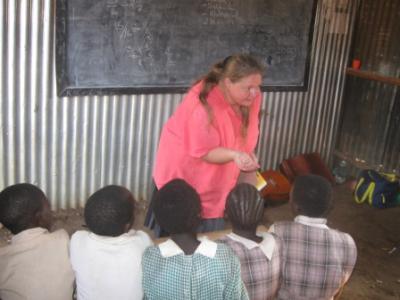 We are singing together with the children and telling them Bible stories or stories with a Biblical background according to their age.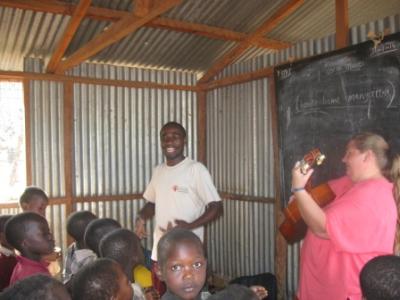 The children and teachers were welcoming us very heartily and we are so happy for this opportunity to spread out the Gospel at school.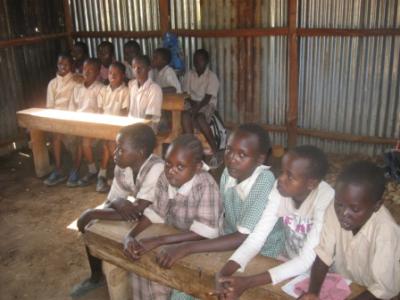 ... link
...already 187 x read
Donnerstag, 17. Oktober 2013
Standard VIII Prayer Day at Sandai Hill View Academy
On the 16th of October 2013 there was a prayer day for Standard VIII at Sandai Hill View Academy which is a private primary school at Sandai. The idea was to pray for the candidates shortly before their national examinations.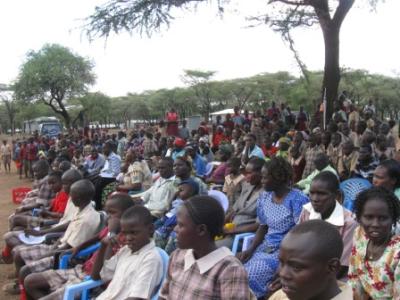 We were invited for the musical program and also for making pictures.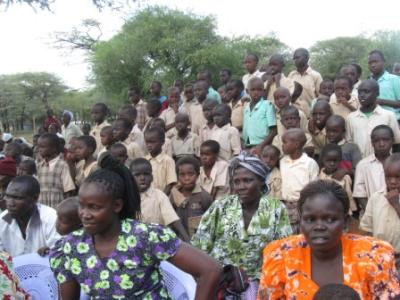 Many parents and a lot of visitors were coming also.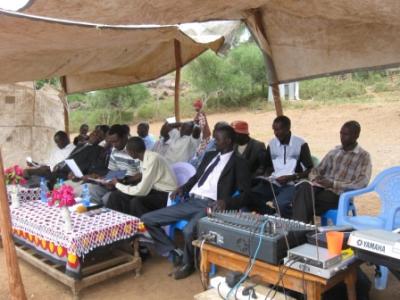 After the opening prayer Standard V and VI were presenting some songs.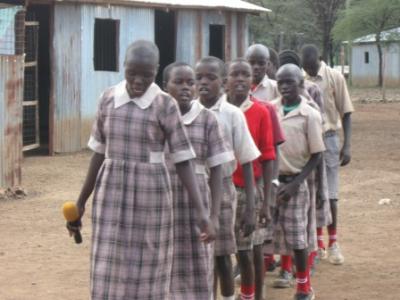 Afterwards that Standard VIII were introducing themselves.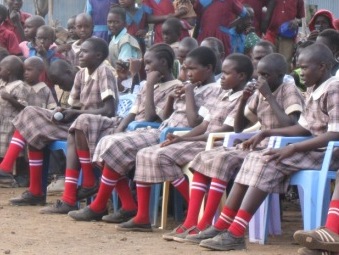 Then the church choir of AIC Sandai were singing.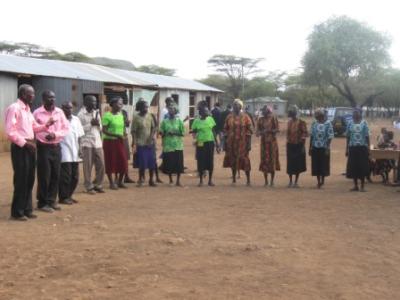 After the worship the headteacher was introducing everybody and also the teachers.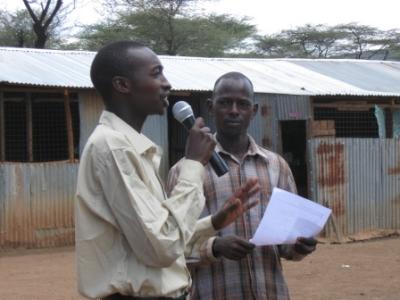 Then there was a time of brief speeches hold by the school chairman,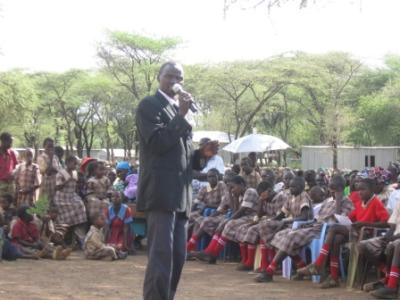 one parent representative, the director, local leaders, the area chief and other guests of honour.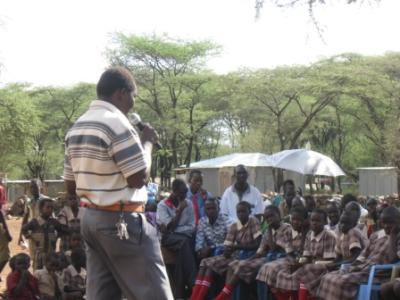 Also Robert was speaking.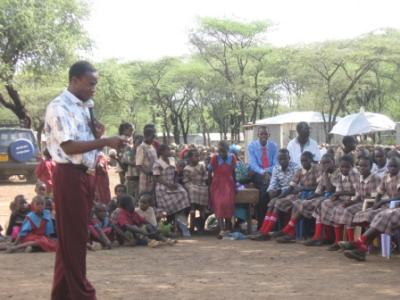 A guest speaker, was preaching and encouraging the candidates to give their best.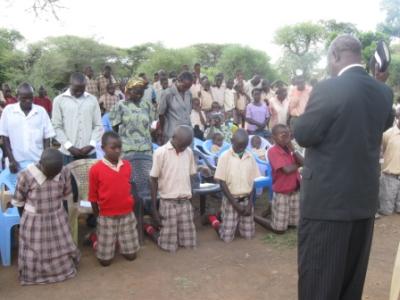 Then the candidates were kneeling down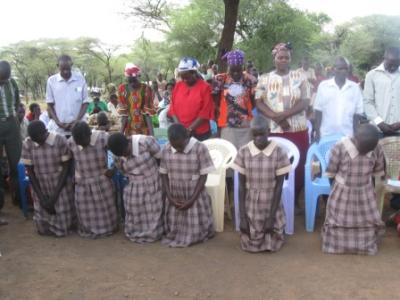 that somebody could pray for them and bless them.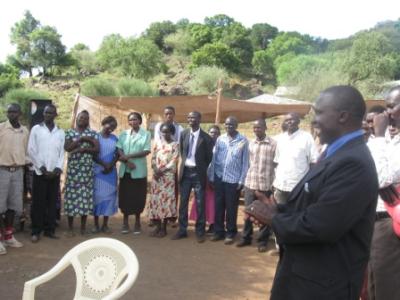 After a vote of thanks there was a closing prayer and also some soda for the visitors and the candidates.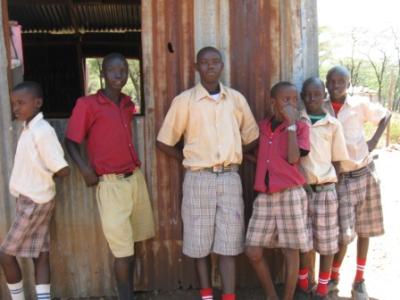 It was a very spezial day for Standard VIII.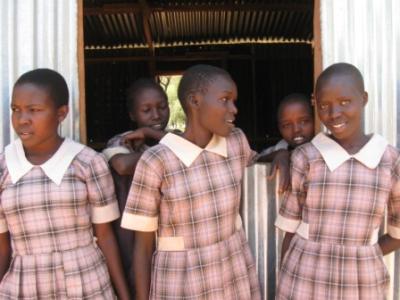 In three weeks will bet he national examination. Please pray for the candidates that God will help them to do their best. Thanks a lot.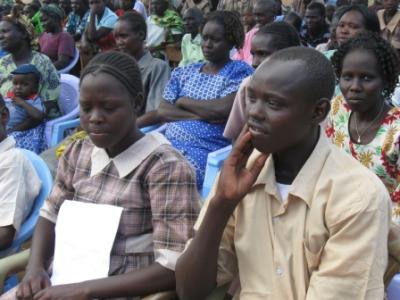 ... link
...already 278 x read